WSO2 Cloud
Our Cloud solutions empower enterprises with the agility needed to support digital business initiatives and rapidly adapt to evolving market conditions. Run the same 100% open source WSO2 products on the cloud, where you can take advantage of self-provisioning to get up and running quickly, or easily scale up or down as required.
API CLOUD
Host your APIs in the cloud, get your branded Developer Portal, enforce policies, get analytics.
INTEGRATION CLOUD
Host your integration projects, proxy services, and API backend implementations.
IDENTITY CLOUD
Give your employees single sign-on (SSO) from local directory to custom and 3rd-party SaaS applications.
The WSO2 Advantage
Services based on award-winning 100% open source WSO2 products
Low monthly subscription fees
Fully functional free trials
Automated scaling
Financially backed SLA
Full ticket support even on the lowest subscription tiers and during trials
Looking for dedicated hosting instead?
With WSO2 Managed Cloud, we host and run any combination of WSO2 products in a completely dedicated deployment set up and managed just for you. This gives the full power of the WSO2 platform, enables you to go to market faster, and have the peace of mind that all your needs are taken of by our cloud experts.
Success Stories

New Zealand Qualifications Authority (NZQA) uses WSO2's cloud-based API Gateway to transfer data about standards, education providers and learners' achievements to trusted sources in the education community including schools and tertiary education providers.
"We are pleased with the performance of WSO2 API Gateway and find WSO2 responsive and proactive when dealing with enquiries and improvements."
Niamh McManus,
Senior Project Manager,
NZQA
Success Stories

MyOrder provides a mobile experience through which car users in the Netherlands can easily pump fuel and pay for parking. WSO2 API Cloud acts as the gateway between their backend system and clients, which entails their own mobile application as well as the functionality that they share with third parties.
WSO2's flexible and cost-friendly cloud solution made it an easy choice among its competitors. The support offered has been excellent, and aggressive response and resolution times have been maintained.
Success Stories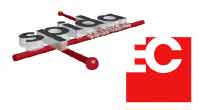 EC Group, a world-class fulfillment and delivery solutions provider in the UK, together with WSO2 partner Spida Solutions, leveraged WSO2 API Cloud to harmonize their services into a single API in order to speed up client on-boarding.
"The WSO2 support and engineering teams have been very helpful in advising us on best practices when implementing certain features, and they were open to hearing and acting on any customer feedback."
Alan Tucker,
Director,
Spida Solutions
READ THE STORY
Success Stories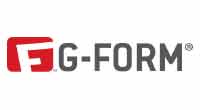 G-Form, a revolutionary impact protection wear retailer, uses WSO2 Integration Cloud to process product orders in one-fifth the time by automating information flows across its e-commerce and ERP systems and partners' EDI networks.
"At the end of the day, information technology is still a people business, and WSO2 employees are stellar both in terms of knowledge and support."
Graham Wilkins,
Director of IT,
G-Form
READ THE STORY
/row