[WSO2Con USA 2017] The Role of Enterprise Integration in Digital Transformation
Enterprise integration has been evolving for several decades and has been going through drastic changes. This session will focus on the future trends in enterprise integration and how WSO2 integration addresses these needs.
Presenter
Kasun Indrasiri,
Director - Integration Architecture, WSO2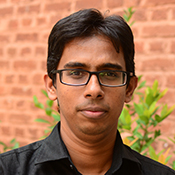 Kasun is a key member of WSO2's architecture team that drives development efforts of WSO2 integration platform. Previously, he was involved in developing WSO2 Enterprise Service Bus as a product lead of WSO2 ESB and he has authored the book, "Beginning WSO2 ESB". He is an elected member of the Apache Software Foundation and a Project Management Committee member and a committer for the Apache Synapse open source ESB project. Kasun has provided technology consulting on numerous customer engagements by helping to successfully design and implement solutions for integrating Web Services, REST, SAP and various other technologies.