[WSO2 Integration Summit Johannesburg 2019] Leveraging Enterprise Integration for Digital Transformation
By

WSO2 Team

|

10 Sep, 2019
This session covers why API-driven integrations are important, API and integration strategy and approaches, WSO2 Integration suite functionality to support API driven Integration, and how to successfully implement API driven Integration.
Video
Slides
Presenter
Vidura Gamini Abhaya
Senior Director – Solutions Architecture, WSO2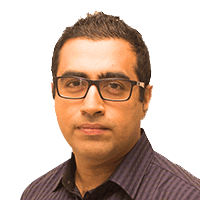 Vidura is Senior Director - Solutions Architecture at WSO2. In his role he provides technical guidance to customers in architecting solutions based on their current and future needs, using the WSO2 platform. Prior to joining Solutions Architecture, he was Senior Director - Engineering and has led analytics, integration, platform and financial solutions teams. He is an experienced technologist and an executive with over 15 years of global experience in the software industry covering many domains such as finance, logistics, aviation and energy. He has worked in the US, Europe and Australia.