APIs: The Gateway to Digital Transformation
APIs: The Gateway to Digital Transformation
Thursday, February 22, 2018 APIs are a key foundation of digital transformation. APIs are the "reception" and front line of defence of your business. Therefore, it's important to understand how and when APIs can assist your enterprise's digital transformation in order to reap all the benefits of your API ecosystem. This session will discuss API management designs and best practices, their benefits and drawbacks and how APIs can assist an enterprise in their digital transformation journey. It will discuss the following areas:
Exploring the API management domain and its role in digital transformation
Identifying the key performance indicators to evaluate your API strategy
Building the right solutions architecture
Understanding what it takes to make your API ecosystem future-proof
Presenter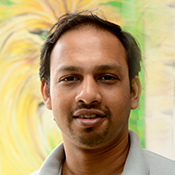 Nuwan is a part of the architecture team that drives development efforts of WSO2's API management platform. Previously, he spearheaded architectural, research, and development aspects of WSO2 API Manager. He has also been involved in many customer engagements where he has assisted in developing their solutions architecture. Prior to joining WSO2, he worked at Informatics International Limited as a Senior Software Engineer.