WSO2 Enterprise Integrator 101
WSO2 Enterprise Integrator 101 Integrating enterprise systems is a key challenge and a mandatory requirement in any enterprise. Enabling frictionless sharing and flow of data among applications, systems, people, and platforms is a key requirement in most enterprise digital initiatives.
Among many enterprise integration products out there, WSO2 Enterprise Integrator is unique as it provides all the capabilities required for integration in a single package. WSO2 Enterprise Integrator brings together functionality previously encapsulated in the WSO2 Enterprise Service Bus (WSO2 ESB), WSO2 Message Broker, WSO2 Data Services Server, and WSO2 Business Process Server.
This webinar will cover the following topics:
Introduction to WSO2 Enterprise Integrator
WSO2 Enterprise Integrator profiles and key capabilities
What to expect in upcoming webinars in this series
Presenter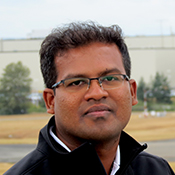 Nandika is an Architect in the WSO2 Enterprise Integrator team. He has provided technology consulting on customer integration projects using WSO2 Enterprise Service Bus and WSO2 EI. He is an elected member of the Apache Software Foundation and a pioneer member and committer to the Apache Axis2/C project. He has also actively contributed to Apache Axis2 and Apache Sandesha2/C and scripting language extensions such as WSF/PHP.