Observability for Integration Using WSO2 Enterprise Integrator
Observability for Integration Using WSO2 Enterprise Integrator
Thursday, April 5, 2018
9:00 a.m. - 10:00 a.m. (PDT)
Organizations acquire or develop many systems over time for various purposes such as customer relationship management, human resource management, and claims handling. WSO2 Enterprise Integrator allows us to build applications for complex but important use cases by connecting these disparate systems as well as other entities such as databases, message queues and file systems.
However, as we integrate more systems and develop large applications, it can become harder to keep track of what is going on within the system. An exposed API can take too much time to respond, the request rate for a service can increase unexpectedly or an endpoint may fail, disrupting day to day operations and causing unsatisfied user experience. It's necessary to analyze historical data about a system in order to understand the system behavior and plan relevant modifications.
Observability is the answer to all these problems. WSO2 Enterprise Integrator provides a comprehensive set of observability features useful for monitoring current operations, collecting and analyzing historical data and triggering alerts if something unusual happens.
We will discuss the following topics in this webinar:
Introducing the WSO2 Enterprise Integrator analytics profile
Analyzing statistics for APIs, endpoints, sequences, and services
Message tracing for debugging purposes
Business process and human task analysis
Monitoring the broker profile
Monitoring message exchanges and application behavior via logs
Presenters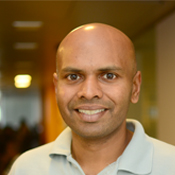 Chathura is an Associate Director/Architect at WSO2. He is a part of the Integration team and focuses on overall BPM related aspects. He first joined WSO2 in 2006 and led the development of the WSO2 Governance Registry product in addition to working on WSO2 ESB. He pursued a PhD at the Queensland University of Technology, Australia and joined WSO2 upon completion of the PhD in 2013. Chathura holds a first class honors degree in Computer Science and Engineering from University of Moratuwa. He enjoys playing badminton and jogging in his spare time.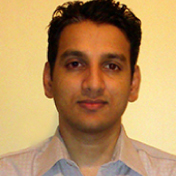 Gihan is an Associate Technical Lead in the Integration team. He has also provided technology consulting on customer integration projects using WSO2 Enterprise Service Bus and WSO2 Data Analytics Server. He has more than four years of experience in Java/J2EE technologies and has worked on designing and implementing both web-based and standalone software solutions in the fields of telecommunications, on-line retailing systems, and content management systems.