Troubleshooting and Best Practices with WSO2 Enterprise Integrator
Troubleshooting and Best Practices with WSO2 Enterprise Integrator
Thursday, April 26, 2018
9:00 a.m. - 10:00 a.m. (PDT)
WSO2 Enterprise Integrator is considered as one of the most robust integration solutions available in the market. Even though the product is designed to target failure-free operation (reliability) and resiliency, it is hard to expect a system to operate in a 100% stable manner all the time. There can be intermittent failures time to time due to various reasons like transient network failures and lack of resources. It is very important to understand how to troubleshoot when such issue happens. It's equally important to design, develop, test, and deploy WSO2 Enterprise Integrator by following best practices to obtain the optimum output and prevent possible issues in the production system.
This webinar will discuss how to troubleshoot an issue in WSO2 Enterprise Integrator and follow best practices in order to optimize output and avoid failure.
Presenter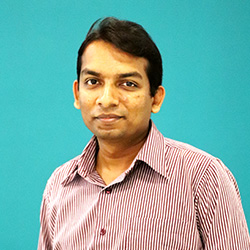 Isuru began as an intern at WSO2 in 2010, where he contributed towards the initial development of WSO2 Developer Studio and now is a part of the Integration team. He is a committer and a PMC member for the Apache Synapse open source ESB project. He is a founding member of the Siddhi Complex Event Processing Engine which is now shipped with the WSO2 CEP server. Isuru has successfully completed a Google Summer of Code Program where he worked on a project under the Eclipse Foundation.