Next Generation Tooling with WSO2 Enterprise Integrator
Next Generation Tooling with WSO2 Enterprise Integrator Enterprise integration is often considered a complex process that requires technical skills to work with. Integration tooling is a must and needs to be designed with great developer experiences in mind. This webinar will talk about tooling trends in the integration space. It will then discuss how WSO2 Enterprise Integrator tooling will enrich the developer experience of integration specialists and ad-hoc integrators by providing the right experience to build your next generation integration.
Presenters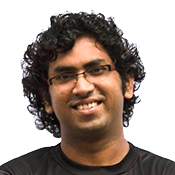 Dakshika is the technical lead in the WSO2 Enterprise Integrator team. He provides consultancy for the overall product user experience from design to implementation of the WSO2 products. He keeps track of the latest UX trends, services, tools, and best practices and advocates the improvement of WSO2 products' user experience. He is a public speaker and visiting lecturer at the University of Colombo School of Computing and NSBM Green University in Sri Lanka.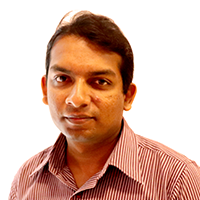 Isuru is an associate director/architect and a key member of the WSO2 Enterprise Integrator Team. While providing technical leadership to the WSO2 Enterprise Integrator team, he has participated and led several customer engagements such as Quick Start programs and architecture reviews. Isuru is a committer and holds the Vice President position of the Apache Synapse open source ESB project. He is also a founding member of the Siddhi Complex Event Processing Engine, which is now shipped with the WSO2 Stream Processor.