Deep-Dive into Hybrid API Management with WSO2 Cloud Microgateway
Deep-Dive into Hybrid API Management with WSO2 Cloud Microgateway
With the proliferation of APIs exposed, organizations are now moving towards a hybrid cloud approach where gateways can be deployed in private infrastructure, while other parts of the platform reside in public cloud offerings. With hybrid API management, commonly used API management infrastructure such as management user interfaces, developer portals, and analytics dashboards can be deployed in the cloud so that API owners and subscribers can access and maintain APIs with ease. Microgateways can be deployed anywhere to reduce network overhead by being in close proximity to API consumers. This ensures enhanced security by keeping gateways in a private network and complying with various compliance requirements imposed by laws of the residing regions.
WSO2 API Cloud provides a fully fledged, easy to use hybrid API management solution, which supports the best of both cloud and on-premises API management. WSO2 Cloud microgateway is container-friendly. Since it can run in any infrastructure, it supports multi-cloud deployment, which relieves you from vendor lock-in as well. The latest addition to WSO2 Cloud Microgateway is the ability to add labels to group APIs so that it is possible to selectively deploy APIs by configuring the microgateway with a required label.

If you're looking at adopting a hybrid API management approach, this webinar is a good starting point. In this webinar, we will discuss and demonstrate
Hybrid API management
WSO2 Cloud Microgateway:

Overview
Key features
API grouping

Deployment options:

Multi-cloud deployments
Deploying in containers
Presenters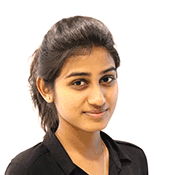 Erandi is a member of the WSO2 Cloud team. She is passionate about the cloud computing domain and has actively contributed towards the WSO2 Cloud Microgateway implementation. She is also a contributor in the Apache Software Foundation and is interested in open source development. Erandi holds a bachelor's special degree in Management and Information Technology from the University of Kelaniya, Sri Lanka.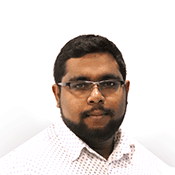 Viduranga is a member of the WSO2 Cloud team. He is passionate about cloud related technologies and has been engaged in multiple development tasks related to WSO2 Public Cloud. Viduranga holds a bachelor's degree in Computer Science from General Sir John Kotelawala Defence University, Sri Lanka