Digital Transformation for Karnataka Bank Through API-led Integration
Digital Transformation for Karnataka Bank Through API-led Integration

Wednesday, April 22, 2020
Joint Webinar With WSO2 Value Added Reseller Financial institutions are increasingly partnering with technology firms to leverage application program interfaces (APIs) to drive digital transformation initiatives that accelerate client acquisition and retention through "Positive Customer Experiences".
WSO2, in partnership with Exzatech Consulting & Services, developed a slew of applications for Karnataka Bank in Bengaluru, India, that helped transform multiple core banking processes, such as customer onboarding, account servicing, and rapid loan request fulfillment. The solution, which is powered by WSO2's API management and enterprise integration technologies, seamlessly bridges systems while paving the digital path to a connected financial ecosystem.
This webinar will cover:
Technical challenges faced and how they were addressed
Subsequent growth strategy
Future expansion plans
It will also cover some of the many benefits such as:
Reduced operating costs by using open-source technology solutions
Enhanced customer trust built through multi-channel communication
Shortened delivery time for client services
Improved compliance and reduced risk exposure
Join us to learn how Exzatech & WSO2 are helping transform financial institutions from the inside out while paving the path for 360-degree enterprise digital transformation through open-source technologies.
Presenters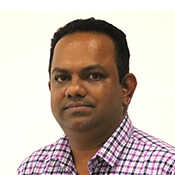 Rohitha is a Director of Solution Architecture at WSO2 and based in Sri Lanka. He has more than 16 years of experience in the software industry. Before he joined WSO2, Rohitha worked as a Chief Software Architect at a leading HRIS Solutions provider serving over 1000 clients globally in 37+ countries. Rohitha has managed engineering teams, product technical architecture, and cloud deployment architecture on AWS and Azure.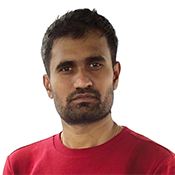 Uttam is a seasoned software developer and an enterprise architect with over 17+ years of work experience. Uttam is conversant with modern technologies, delivery methodologies. His area of expertise span across, Enterprise Architecture, API, Microservices, Enterprise Integration, Dockers, Container Orchestration, DevOps, etc.
Prior to joining Exzatech, Uttam has performed in various roles and capacities at M/s DMX Technologies Pvt. Ltd. - A 100% subsidiary of M/s KDDI Corporation, Japan. He is also the consultant for cloud technologies to many national & multinational companies.
At Exzatech, Uttam drives technology initiatives and delivery.