Innovative Digital Infrastructures for the Delivery and Management of High-volume Billing, Banking, Messaging, and Payment Services
Get In Touch
With highly similar proactive, customer-focused approaches, the ebpSource, and WSO2 teams have developed an excellent, naturally close working relationship, over a number of years. ebpSource offers a selection of fully-integrated WSO2 software products, alongside our own market-leading digital billing, message, and payment consolidation technologies. The decision to partner with WSO2 came after a lengthy due diligence process, assessing the market's leading API and data management technologies, 24x7x365 support capabilities, organizational culture, and values. WSO2's highly-responsive operational teams are a credit to the company. The ebpSource team is extremely proud of our partnership with WSO2, which is already delivering exceptional results to some of the world's most innovative and highest-volume digital billing, message, and payment consolidation initiatives."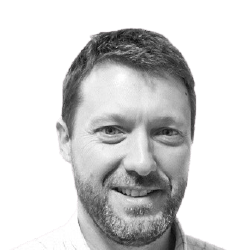 Steve Wright
Co-founder, COO
ebpSource Embeds WSO2's Integration Platform Through WSO2's Software OEM Program
For organizations looking to centralize digital billing, banking, and payment operations, ebpSource delivers award-winning software solutions, consultancy, and support, to a range of industries:
Financial services
Telecoms
Digital government
Utilities
Central/national payment service providers
ebpSource has embedded WSO2's leading technology suite through the WSO2 Software OEM program, within its own advanced digital billing, payment, and customer messaging suite: ebpSourceOne. With a core focus on the centralization of high-volume customer communications and payments, ebpSourceOne is designed to support extremely high-adoption, fully-integrated, Open API-driven customer applications.
ebpSource has a highly successful track record of supporting large tier 1 billing and payment applications, in all territories and regions globally. The team possesses unrivaled industry experience, from over 20 years at the forefront of its specialist niche.
All ebpSource applications can be delivered in a traditional on-premise deployment, or via Cloud-hosted services.
When it came to the build vs buy decision, ebpSource chose to white label and embed WSO2's integration platform, saving time, money, and engineering resources. And they repurposed them to focus on ebpSource's core competency. Embedding the platform inherited integration capabilities enhances the overall value proposition of ebpSourceOne. The customized commercial models with the redistribution license made it a great investment while the ebpSource team continued to concentrate on the core product domain expertise.
Pre-project business and technical consultancy
Business and technical requirement gathering
Sizing, scoping and architecture design
Speed time-to-market effectively
Enterprise software deployment
Bespoke solution development
End-to-end integration
Implementation delivering a flexible resourcing model
Post-project application and infrastructure support
Ongoing operational support
Ensuring successful and rapid growth for new services
A long-term strategic partnership
Maximizing investment value
Minimizing long-term risk
About ebpSource
The most experienced team in the international digital billing and payment industry, ebpSource delivers software solutions, consultancy, and support to global telecoms, financial services, payment processors, utility, postal, and outsourced service providers. The team has unparalleled knowledge in the establishment of high-adoption digital billing, payment, and messaging infrastructures and supports some of the largest and most prestigious services of this kind worldwide. Click here to learn more about ebpSource.