WSO2 Enterprise Mobility Management
Enhance convenience and security in the workplace with WSO2's enterprise mobility management (EMM) solution
Want to get started?
A Secure Enterprise Mobility Solution Can Help

Boost Productivity
Speed up provisioning mobile devices for employees – either devices brought into the office by employees (Bring Your Own Device or BYOD) or corporate-owned devices distributed to employees (Corporate Owned Personally Enabled or COPE).

Protect Information
Assets
Define a security policy to enforce basic security practices like passcode enforcement, blacklisting or whitelisting applications that present a threat, and sending messages directly to the user via the mobile device.

Inform and Interact
Remotely manage devices with Android-based kiosk functionality (Corporate Owned, Single Use or COSU) and introduce a new digital experience in the context where users need it most.
Create a Comprehensive and Scalable System With WSO2 EMM
Leverage End-to-End Capabilities
Take advantage of our platform capabilities that include integration, API management, identity and access management, and streaming analytics to lay down a solid foundation for bringing together data and management from all your devices.
Customize and Extend
Tackle your unique enterprise requirements by customizing or extending the WSO2 EMM solution, and preserve your options in the long term to meet changes in business or technical conditions.
Adopt Open Source, Gain Expert Support
Get a flexible and cost-effective alternative to proprietary products with our open source EMM solution as well as expert support and reactive maintenance with aggressive response and resolution times.
Featured Customer

Verifone, one of the world's largest point-of-sale terminal vendors and a leading provider of payment and commerce solutions leverages WSO2's EMM solution to enhance customer engagement with a unique payment terminal. Learn more
Resources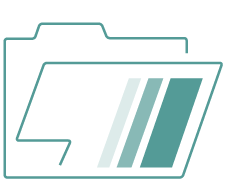 Version 3.2.0