Session will use soccer game use case to demonstrate best practices for analyzing big data in batch and real-time using WSO2 CEP, WSO2 BAM, and MapReduce-based technologies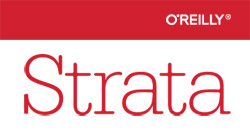 Palo Alto, CA – February 5, 2014 – Today, mobile devices, sensors and GPS technologies are driving the demand to handle big data in both batch and real-time. WSO2 Director of Research Srinath Perera, Ph.D. will present a use case that illustrates how to address this demand at the O'Reilly Strata Conference 2014 in his presentation, "Tracking a Soccer Game with Big Data."
WSO2 is an Exabyte Sponsor of the O'Reilly Strata Conference, which will run February 11–13, 2014 at the Santa Clara Convention Center in Santa Clara, CA.
Handling Big Data for a Soccer Match
The conference session will examine a complex event processing (CEP) use case from WSO2's participation at the ACM International Conference on Distributed Event-Based Systems (DEBS) 2013 Grand Challenge. It will explore how WSO2 engineers were able to track and process data from a soccer match using WSO2 Complex Event Processor and MapReduce-based technologies, as well as how WSO2 CEP was able to achieve throughput in excess of 100,000 events per second.
The session will review how WSO2 extended its soccer analysis solution with WSO2 Business Activity Monitor (BAM), which was used to provide detailed batch processing-based analysis that complemented the instant analytics delivered by WSO2 CEP.
The session will be held 4:50 - 5:30 p.m. on Wednesday, February 12, 2014, in Ballroom G at the Santa Clara Convention Center.
Integrated Approach to Analyzing Big Data
The WSO2 booth at O'Reilly Strata will have experts in data analytics and the cloud available to discuss how WSO2 technology is enabling both streaming and batch analysis of big data with WSO2 Complex Event Processor and WSO2 Business Activity Monitor.
WSO2 CEP and WSO2 complement database management systems in addressing the big data challenge. Working together, the integrated WSO2 products provide the industry's first solution for enabling data streams to be analyzed simultaneously in real-time (with WSO2 CEP) and via batch processing (with WSO2 BAM). As a result, enterprises have unprecedented flexibility for analyzing the vast streams of events coming into the organization to gain valuable insights into their business.
As with all WSO2 Carbon enterprise middleware products, WSO2 CEP and WSO2 BAM are fully multitenant and cloud-ready. This means IT professionals can write an application once and deploy it on the same middleware on-premises, in the cloud, or in a hybrid environment.
About the Presenter
As WSO2 Director of Research, Dr. Srinath Perera overlooks the overall WSO2 platform architecture with WSO2's CTO. He is a co-founder of Apache Axis2, a member of the Apache Software Foundation (ASF) and the Apache Web Service Project Management Committee (PMC). Additionally, Srinath has authored many academic and technical publications, including the books "Hadoop MapReduce Cookbook" and "Instant MapReduce Patterns – Hadoop Essentials How-to."
About O'Reilly Strata Conference 2014
The O'Reilly Strata Conference brings together the leading minds in big data: the decision makers using the power of big data to drive business strategy as well as the practitioners who collect, analyze, and manipulate the data. The event offers three full days of inspiring keynotes, intensely practical & information-rich sessions, an expo hall with key players and products, and plenty of networking opportunities. O'Reilly Strata Conference has a laser-sharp focus on the big data issues that are shaping the business, finance, media, and government worlds. For more information, visit: http://strataconf.com/strata2014 .
About WSO2
WSO2 is the only company that provides a completely integrated enterprise application platform for enabling a business to build and connect APIs, applications, Web services, iPaaS, PaaS, software as a service and legacy connections without having to write code; using big data and mobile; and fostering reuse through a social enterprise store. Only with WSO2 can enterprises use a family of governed secure solutions built on the same code base to extend their ecosystems across the cloud and on mobile devices to employees, customers and partners in anyway they like. Hundreds of leading enterprise customers across every sector—health, financial, retail, logistics, manufacturing, travel, technology, telecom and more—in every region of the world rely on WSO2's award-winning, 100% open source platform for their mission-critical applications. To learn more, visit https://wso2.com or check out the WSO2 community on the WSO2 Blog, Twitter, LinkedIn, Facebook, and FriendFeed..