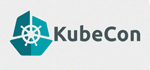 Presentation will examine how WSO2 used Kubernetes and Docker containers, along with microservices, to reduce complexity, improve performance, and control tenant memory
Mountain View, CA – November 9, 2015 – As more IT organizations deploy mobile and Internet of Things (IoT) apps requiring high scalability and turn to microservices for greater agility, enterprise middleware platforms must evolve to support these demands. At KubeCon 2015, two WSO2 directors of architecture will jointly discuss how the WSO2 enterprise middleware platform has been redesigned to take advantage of Kubernetes (K8S) to reduce complexity and enhance performance. WSO2 is a Gold Sponsor of KubeCon, which runs November 9-11, 2015 at the Palace Hotel in San Francisco.
The Move to Lightweight Containers
The presentation, "Unleashing K8S to reduce complexities of an entire middleware platform," will run 3:50 – 4:20 p.m. on Tuesday, November 10, 2015. Leading the talk will be WSO2 Director of Architecture Afkham Azeez and WSO2 Director of Cloud Architecture Lakmal Warusawithana. Together, they will discuss how WSO2 Carbon has been re-architected using the Kubernetes open source orchestration system for Docker containers, which groups the containers that comprise an application into logical units for easy management and discovery.
Afkham and Lakmal will begin by explaining the previous architecture of WSO2 Carbon, the core OSGi-compliant framework on which all WSO2 middleware products are built. Then they will examine how multi-tenancy originally implemented within the Java virtual machine (JVM) improved tenant density but at a cost to performance and memory usage. Next they will discuss how WSO2 used Kubernetes to deploy lightweight containers to overcome these limitations by offloading multi-tenancy support into K8S using namespaces and quotas.
Afkham and Lakmal then will look at the advantages achieved in using Kubernetes, including how K8S provides isolation and the ability to control resource usage for each and every tenant. Additionally, they will explain how WSO2 reduced the complexity of handling large-scale deployments through microservices and by using K8S' service discovery, monitoring, health checking, auto healing, and load balancing capabilities.
About the Presenters
Afkham Azeez is the director of architecture at WSO2. In this role, he drives efforts focused on the development and enhancement of WSO2 middleware. Azeez is an elected member of the Apache Software Foundation and also a Project Management Committee member and long-time committer for a number of projects. He specializes in distributed computing, highly available and scalable applications, Java 2 Platform Enterprise Edition (J2EE) technologies, and service-oriented architecture.
Lakmal Warusawithana is WSO2 director of cloud architecture and vice president of Apache Stratos. At WSO2, Lakmal focuses on the development of WSO2 Private PaaS, which is built on top of the Apache Stratos project. In 2005, he co-founded the thinkCube, pioneering the next generation of collaborative cloud computing products tailored toward telecom operators. There, Lakmal oversaw the overall engineering process with a deep focus on scalability and service delivery of thinkCube solutions. Prior to co-founding thinkCube, he specialized in Linux-based server deployments that came with a custom server management interface at ITABS.
Integrated Open Source Approach to the Connected Business
The WSO2 booth at KubeCon 2015 will have experts available to discuss the synergistic, integrated approach of WSO2's 100% open source platform in addressing the technology demands of competing in a connected world, including the cloud, API management, the management and security of mobile and Internet of Things devices, big data analytics, and DevOps. Among the WSO2 solutions are more than 20 cloud-enabled WSO2 middleware products; the WSO2 App Factory application platform as a service (aPaaS); and WSO2 API Cloud and WSO2 App Cloud public cloud solutions.
Significantly, all WSO2 solutions are built on the same fully componentized, OSGI-compliant code base. As a result, developers can easily deploy and customize any of these WSO2 products and the 175-plus components on which they are comprised, providing greater flexibility and agility to meet changing enterprise demands. In addition to WSO2 cloud platforms, all WSO2 Carbon enterprise middleware products also are fully multitenant and cloud-ready. This means IT professionals can write an application once and deploy it on the same middleware on-premises, in the cloud, or in a hybrid environment.
About KubeCon
KubeCon 2015 is the first inaugural community Kubernetes conference, fully dedicated to education and community engagement focused on early Kubernetes, production users and contributors. This event consists of exciting talks by technical experts designed to spark creativity and promote Docker and Kubernetes education. Visit https://kubecon.io to learn more.
About WSO2
WSO2 delivers on the promise of the connected business with the only completely integrated enterprise platform that enables businesses to build, integrate and manage their APIs, applications, and Web services on-premises, in the cloud, and on mobile devices. Leading enterprise customers worldwide rely on WSO2's award-winning 100% open source platform and its robust governance and DevOps functionality for their mission-critical applications. Today, these businesses represent nearly every sector: health, financial, retail, logistics, manufacturing, travel, technology, telecom and more. Visit https://wso2.com or check out the WSO2 community on the WSO2 Blog, Twitter, LinkedIn and Facebook.
Trademarks and registered trademarks are the properties of their respective owners.