Simplify B2B CIAM for Enterprise Customers and Partners with WSO2 Private CIAM Cloud
B2B CIAM extends your digital customer experience (CX) to customer organizations and partners, including user registration, organization onboarding, delegated administration, and more.
WSO2's Private CIAM Cloud provides everything you need for a robust, high-scale, low-administration B2B CX, enabling you to get to market faster than custom development.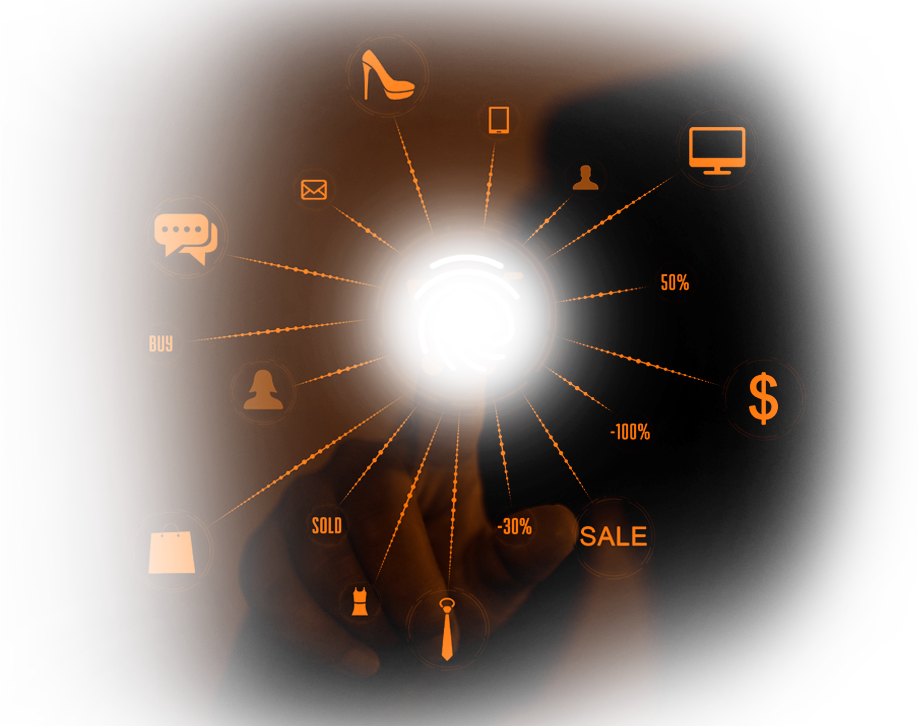 Private CIAM Cloud Delivers B2B Organization Management
WSO2's Private CIAM Cloud provides the market's most mature, flexible B2B CIAM capabilities. It builds upon the industry-leading functionality of WSO2 Identity Server and adds compelling new B2B CIAM features, all delivered in a fully-managed cloud-hosted solution.
With Private CIAM Cloud, organizations can meet the needs of their growing B2B business model with all the benefits of a managed solution.
Zero infrastructure management and maintenance responsibilities
Freedom to focus on differentiating core business logic
Complete customer data isolation within a private deployment
Expand your Market to Partners and Enterprise Customers
To be relevant in today's market, organizations need an online presence to engage with customers, facilitate transactions and convert prospects into paying customers. CIAM tools make it possible for these organizations to securely open their business to external consumers.
Extend Market Reach
Go to market through partner organizations and other enterprises to multiply the number of users consuming your services.
Develop New Revenue Streams
Leverage your customer organizations and partners in addition to your own consumers.
Enable New Go-to-market Models
Monetize your unique services and data by securely opening them up to other businesses.
Pursue Innovative Business Models
There's no limit when it comes to all the ways businesses work together. In B2B CIAM, organizations need to create innovative, low-friction customer experiences that can be delivered through many different organizational hierarchy models.
WSO2 B2B CIAM enables a secure, low-friction digital experience across all your partners, franchises, affiliates, and subsidiaries, no matter what their structure may be.
B2B
Business to business, for organizations whose customers are other businesses, not individuals.
B2B2C
Business to business to consumer, for organizations that serve their own customers through independent partners.
Combination
For organizations with their own direct customers plus partners or franchises, or any other combination.
Critical Capabilities for B2B CIAM
Businesses implementing B2B CIAM require capabilities focused on establishing and managing relationships with their partners. These add to the traditional set of core CIAM features needed for any effective CX.
Flexible Organization Management
B2B, B2B2C, or any combination including with B2C
Enable any kind of partner or customer business structure
Delegatable Administrative Roles
Ensure scalability by delegating key administrative functions to admins within each organization
Local administrators handle onboarding, local access policies, and more
Seamless Organization and User Onboarding
Easily add and manage individual organizations for each partner
Streamline user onboarding - admin-led or self-registration
Customizable Access Policies per Organization
Configure access policies and processes that match the needs of each organization
Customize the experience their users have when accessing your services
Leading Organizations Worldwide Trust WSO2 for B2B CIAM
CASE STUDY
Nutanix Enhances Experience of Rapidly Growing User Base With Single Sign-on Using WSO2 Identity Server
Nutanix leverages WSO2 B2B CIAM to deliver storage and compute infrastructure to over 4000 customer organizations in 90 countries. WSO2 enables seamless SSO across portals and mobile apps for customers, partners, community and employees.
CASE STUDY

Secure IoT Portal Enables Customers to Manage 100M+ Vehicles, Smart Devices, and More
Vodafone uses WSO2 B2B CIAM to secure the world's largest IoT portal, enabling partners such as BMW, VW, Yamaha, and Amazon to deliver SIM services to their 100M+ customers, so their vehicles and devices can connect to the internet.