Customer Stories
West Delivers Omni-Channel Customer Communications via Cloud Platform Powered by WSO2 Middleware
West's comprehensive customer experience management offering is built on several products within the cloud-enabled, fully multi-tenant and 100% open source WSO2 enterprise middleware platform. In part through the WSO2-powered platform, West Interactive Services facilitates nearly 300 million unique customer interactions each month.
Providing Solutions to Global Names
We already run WSO2 Enterprise Service Bus, WSO2 API Manager and other WSO2 products, so integrating WSO2 Identity Server with those products was seamless, giving it an edge over other vendors."
Pranav Patel
Vice President of Systems Development, West Interactive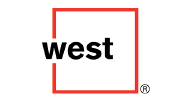 We are quite pleased with WSO2's technology, but more than anything when we think of future engagements we are going to think of WSO2 because of the great support."
Abdullah Al Tahhan
Senior Project Manager, Al Elm