Customer Stories
Skate to Where the Puck Will Be: Building the Wells Fargo Gateway
The Wells Fargo API Gateway, powered by WSO2 API Manager, has over 20 APIs in production for various data services and payment functions such as account aggregation, account balance, foreign exchange, and wire payments.
Check out how with the help of WSO2 products and services and by partnering with third-party providers, Wells Fargo was able to embed financial services into the daily lives of everyday people.
Providing Solutions to Global Names
We already run WSO2 Enterprise Service Bus, WSO2 API Manager and other WSO2 products, so integrating WSO2 Identity Server with those products was seamless, giving it an edge over other vendors."
Pranav Patel
Vice President of Systems Development, West Interactive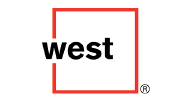 We are quite pleased with WSO2's technology, but more than anything when we think of future engagements we are going to think of WSO2 because of the great support."
Abdullah Al Tahhan
Senior Project Manager, Al Elm