Simplify B2B CIAM for Enterprise Customers and Partners
Easily manage separate, segregated CX tenancies for each commercial partner with streamlined onboarding, delegated administration, customized access policies and more.
WSO2 B2B CIAM is available via Asgardeo (SaaS) or WSO2 Private CIAM Cloud (a hosted, managed service).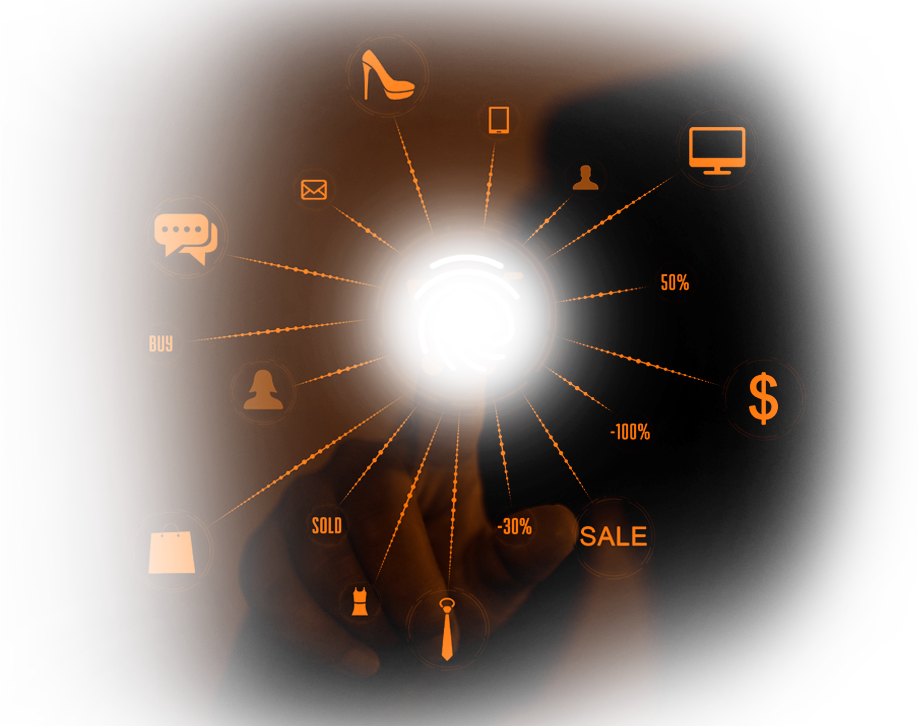 B2B CIAM, Explained
In an increasingly interconnected world, more organizations offer valuable services to or through other businesses. They need to securely open their digital customer experience (CX) to commercial customers and business partners.
If this describes your organization, you need a B2B (business-to-business) CIAM solution. B2B CIAM provides the identity foundation that ensures your commercial customers and their consumers have the right access in a safe and effective manner. Unlike typical B2C (business-to-consumer) CIAM, B2B CIAM supports businesses whose main customers are other businesses.
Separate CX tenancies
You need to easily create and manage distinct, segregated CX tenancies for each of your commercial customers, regardless of how they're structured
Custom access policies
Your commercial customers need freedom to customize and administer their own access policies, including user onboarding, choice of IdP, login processes, and more
Security and scalability
And you also need to ensure that this is all done securely, smoothly, at scale, and with high reliability
Critical questions you should ask when considering a B2B CIAM solution
Will it work for how we do business as well as how our commercial customers do theirs?
Will it ensure a smart, streamlined, and secure user experience for our commercial customers and their consumers?
Will it be easy to use and manage, even on a large scale?
Will it be safe, reliable, and well-supported?
Will it be affordable now and in the future?
Pursue Innovative Business Models
There's no limit to all the ways in which businesses work together. In B2B CIAM, organizations need to create innovative, low-friction customer experiences that can be delivered through many different organizational hierarchy models.
WSO2's B2B CIAM enables a secure, low-friction digital experience across all your partners, franchises, affiliates, and subsidiaries, regardless of their organizational structure.
B2B
Business to business, for organizations whose customers are other businesses, not individuals.
B2B2C
Business to business to consumer, for organizations that serve their own customers through independent partners.
Combination
For organizations with their own direct customers plus partners or franchises, or any other combination.
Critical Capabilities for B2B CIAM
These critical organization management tools add to the traditional set of core CIAM features needed for any effective CX.
Separate, dedicated tenancies
To ensure maximum security, privacy, and independence, customer organizations need distinct, segregated tenancies.
Simple onboarding for tenant organizations and users
Streamlined onboarding processes for tenant organizations and users ensures high scalability and low administration effort.
Delegated administration
Tenant organizations need the freedom to administer the full lifecycle of their own users and sub-organizations.
BYO identity provider
Straightforward federation with tenant organizations' own IdP enables them to leverage their existing investment in identity and access tools.
Customized login flows
Tenant organizations need the ability to easily select and configure their own login methods, adaptive authentication policies, MFA processes, and more.
Role-based access control
Manage which users can access which services in a scalable, organized manner through roles, groups, and attributes.
Customized branding
Organization tenants require CIAM tools that are consistent with their brand and internet domain structure
Flexibility to adapt to any structure and scale
Flexibility to accommodate B2B, B2B2C, or any combination. Power to scale thousands of organization tenancies and millions of end users.
Leading Organizations Worldwide Trust WSO2 for B2B CIAM
CASE STUDY
Nutanix Enhances Experience of Rapidly Growing User Base With Single Sign-on Using WSO2 Identity Server
Nutanix leverages WSO2 B2B CIAM to deliver storage and compute infrastructure to over 4000 customer organizations in 90 countries. WSO2 enables seamless SSO across portals and mobile apps for customers, partners, community and employees.
CASE STUDY

Secure IoT Portal Enables Customers to Manage 100M+ Vehicles, Smart Devices, and More
Vodafone uses WSO2 B2B CIAM to secure the world's largest IoT portal, enabling partners such as BMW, VW, Yamaha, and Amazon to deliver SIM services to their 100M+ customers, so their vehicles and devices can connect to the internet.
WSO2 Is Your Ideal B2B CIAM Partner
Proven success globally
WSO2 has over 17 years of experience working alongside many of the world's most recognizable global organizations to deliver successful B2B CIAM solutions.
Securely open your CX to institutional customers
Experience has shown that in B2B CIAM, it's critical to align with the customer's IT strategies. WSO2 offers B2B CIAM in two powerful ways to match how your organization operates:
A SaaS-based B2B CIAM solution that helps developers implement critical CIAM features within their CX applications in minutes. With instant-on capabilities, zero IT infrastructure requirements, and minimal administration, Asgardeo makes it fast and simple to secure your CX.
Learn More
Private CIAM Cloud
A fully-managed, cloud-hosted solution. Customers enjoy accelerated time to market, zero infrastructure management responsibilities, and complete customer data isolation within a private deployment.

Learn More
Designed by developers, for developers
By its very nature, B2B CIAM requires customization and adaptation to meet the needs of tenant organizations. WSO2's solutions have always been built with customization in mind, including features such as:
Unmatched extensibility
A modular, standards-based, API-centric architecture that offers unparalleled levels of extensibility, customization, and integration with other business-critical systems
Straightforward customization
Built-in extension points and easily modifiable processes for onboarding, registration, user self-service, login, risk adaptive authentication, and more
Rich developer resources
A wide range of SDKs, integrations, and code samples to ensure your developer team can use their preferred tools and be productive fast