Digital Assets Governance
Govern Your Digital Assets Portfolio
Deeper insight about your organization, improved efficiency in managing service and API portfolios, and more consistent application of corporate governance by meeting compliance requirements and policy enforcement.
Schedule a demo
A one-stop shop for your business
WSO2 Digital Assets Governance is a single solution to meet your enterprise governance, risk management and compliance requirements. It provides better visibility into upstream and downstream components of vital business processes to mitigate risk by eliminating bottlenecks and single points of failure.
It also guarantees the highest levels of reliability and security of core services and APIs through systematic policy enforcement.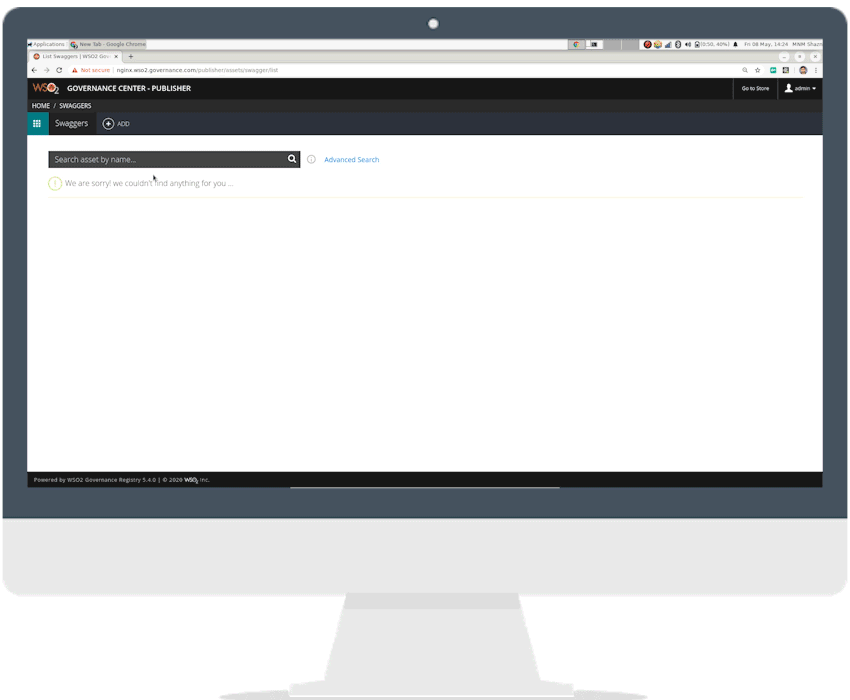 A single source of truth
WSO2 Digital Assets Governance captures and links to all sorts of metadata related to digital assets within an organization, providing a unified information repository, a single source of truth.
It simplifies auditing through its ability to categorise and filter assets by type, attributes and relationships. And, the powerful search capability ensures instant access to asset metadata.
WSO2 Digital Assets Governance offers the following functionalities:
360º view of Enterprise-wide Digital Assets
Dependency Visualization
End-to-end visibility of key business processes and B2B/B2C integrations
Impact Analysis
The ability to analyse impact in real-time is vital for reducing risk in modern digital enterprises
Search Capabilities
Powerful search capabilities, categorisation and easy filtering of assets within the repository
A Powerful Extension Model
Custom Asset Types
An extensible data model to capture all kinds of asset metadata
Custom Lifecycles
Customisable lifecycles providing seamless pragmatic integration to onboard digital assets of various multi-vendor systems
Configurable Reports and Metrics
The ability to capture various metrics and produce customized reports to suit various types of enterprise assets models.
Meets Requirements of Modern Enterprises
Security
Granular permission model and fine grained access control for all metadata guaranteeing highest security standards and regulatory compliance
Plug and Play Integration
Complies with several asset repository standards and provides APIs to integrate with existing systems within the business
DevOps-friendly
Full CI/CD integration with DevOps-friendly cloud hosting and 24/7/365 enterprise SLAs
WHITE PAPER
Digital Asset Governance for the IBM Integration Ecosystem
Read WHITE PAPER
ON-DEMAND WEBINAR
Digital Asset Governance for the Enterprises

WATCH WEBINAR