Transport for London - Using Data to Keep London Moving
By

Tasha Hettiarachchi

|

12 Oct, 2017
Transport for London - Using Data to Keep London Moving
Thursday, October 12, 2017
09:00 AM - 10:00 AM (PDT) Transport for London (TfL) and WSO2 have been working together on integration projects that focus on making the most use of London road networks and public transport. TfL collects and brings together a wide range of data from multiple disparate systems. Then they use this data for operational purposes and also make it open and available to everyone in real-time.
This webinar will explore how TfL, with the help of the WSO2 analytics platform,
Uses IoT and real-time streaming techniques to understand the current and predicted transport network status.
Innovates heterogeneous data sources by combining the TfL Unified API with traffic, air quality, and passenger flow data
Provides better travel time and transit suggestions for Londoners.
Presenter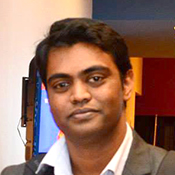 Suho is a part of the architecture team that drives research and development efforts of WSO2's real-time analytics platform. His expertise is in realtime event processing and parallel computing solutions. He is the co-founder of WSO2 Siddhi CEP and previously involved in driving WSO2 Complex Event Processor as a product lead. He also provides technology consulting on customer engagements and does part-time lecturing, mainly focusing on the analytics technology areas.