The Role of GDPR in Customer Identity and Access Management
By

WSO2 Team

|

8 May, 2018
The Role of GDPR in Customer Identity and Access Management Customer identity and access management (CIAM) is a key player in digital transformation. CIAM mainly focuses on connecting consumers, managing and securing consumer data, and analyzing identity behavior to provide a more engaged customer experience. The General Data Protection Regulation (GDPR) makes businesses rethink and redefine their CIAM strategies.
This session will mainly focus on discussing the key challenges and best practices when building a GDPR compliant CIAM strategy.
This webinar will cover the following areas:
Importance of CIAM in digital transformation
Connecting with consumers through self-service registration and social registration
Consumer identification and verifications
Roadmap for GDPR compliance
Presenter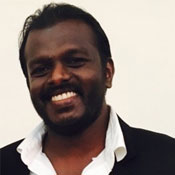 Rushmin is a member of WSO2's Identity and Access Management team. Previously he was involved in developing WSO2 App Manager which eventually merged on to Identity Server. Rushmin is an experienced full stack developer with 9+ years of industry experience.