Protecting API Infrastructures - An AI-Powered Solution from Ping Identity & WSO2
WSO2 Team

Content Writer - WSO2

20 Jun, 2019
Protecting API Infrastructures - An AI-Powered Solution from Ping Identity & WSO2
Hackers often refer to APIs as digital buffets - purpose built to provide direct access to data and services. These nefarious actors know about all of your APIs - they are either well documented or they have reverse engineered the API making them a prime target for misuse and abuse.
Hackers are bypassing foundational API security tools, such as gateways and WAFs, by hijacking tokens, cookies, and keys or targeting weaknesses in individual APIs -- resulting in data theft, service disruption, account takeover, and loss of reputation.
Ping Identity and WSO2 are partnering to enhance your API security posture and protect your API infrastructure from advanced attacks by leveraging the power of machine learning and AI. Join the webinar to learn:
The greatest threats to APIs today
The ways hackers are going around traditional security tools
How you can use AI to protect your APIs
How the combined solution accelerates the detection and blocking of cyberattacks
Presenter
Francois Lascelles
Field CTO, Ping Identity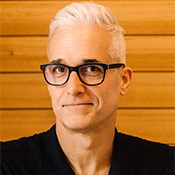 Francois is a member of the Ping Identity Office of the CTO. He provides product and strategic direction to customers and partners with a focus on API infrastructures security and API cybersecurity.
Prior to joining Ping, Francois was the first developer and Chief Architect at start-up Layer 7 Technologies until its acquisition by CA Technologies. Francois was part of a team that developed a best of breed API security gateway technology which disrupted a category. Francois helped define the application of emerging security patterns such as OAuth in the context of API Management and led a field practice of Architects helping customer with their digital modernization projects.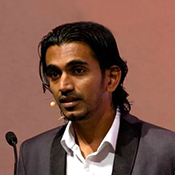 Sanjeewa Malalgoda is a software architect/ associate director at WSO2 and a key member of the WSO2 API Manager team since its inception. He spearheaded architectural, research, and development aspects of WSO2 API Manager. He is a well-versed consultant who is actively involved in designing and building API management solutions for WSO2 customers, including many Fortune 500 companies. He has also spoken in numerous conferences related to API management.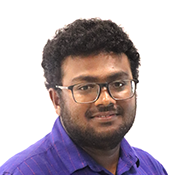 Lakshitha is a software engineer at WSO2. He is from the API Manager team and has developed the WSO2 API Manager extension with Ping Intelligence. Lakshitha graduated from the University of Moratuwa.