API-Centric Hybrid Integration Platform for Microservices or ESB Style Architecture
API-Centric Hybrid Integration Platform for Microservices or ESB Style Architecture With the increased usage of SaaS applications, the need for hybrid integration has become a key element in any integration project. Therefore, an integration platform should support both on-premise and hybrid integration capabilities.
In this webinar, will explore the following in detail:
Hybrid integration platforms and what elements WSO2 Integration solutions provide to cater to modern requirements.
The latest trends and best practices to follow when designing an API-centric integration platform.
How hybrid integration can be accommodated in a microservices-based architecture or tried and tested centralized ESB style architecture.
Presenters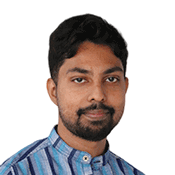 Hasitha is a Technical Lead in the Integration team at WSO2. He is responsible for the technical and development aspects of WSO2 Enterprise Integrator. Hasitha has conducted training sessions for WSO2 customers and worked on designing and implementing WSO2 product-based solutions. He graduated from the University of Moratuwa, Sri Lanka.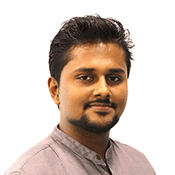 Dileesha is a software engineer working in the WSO2 Enterprise Integrator team. He has a bachelor's degree from the University of Westminster, London specializing in Software Engineering.