How API-first Approach Can Bolster Renewal & Customer Acquisition by 10% in Insurance
How API-first Approach Can Bolster Renewal & Customer Acquisition by 10% in Insurance

Wednesday, May 20, 2020
11:00 a.m. - 12:00 a.m. (BST)
APIs are going to be the driver for the digital economy and unless companies are talking about APIs already, they will be left behind, states McKinsey.
The need to address fractured CX and unmanaged workflows—along with meeting growing expectations for real-time and personalized experiences—has made API-first integration the connective tissue that binds all businesses. It is also a keystone to drive higher renewal rates and customer acquisitions in the insurance sector.
This webinar will discuss how an API-first approach can help insurers bolster renewals and increase customer acquisitions substantially.
Discussion points include:
The top benefits of an API-first approach - for insurers to scale up fast with superior CX
Increasing productivity and efficiency - improved API workflows save time and effort on every task
Leveraging API-first integration to optimize premiums via product customization
How API first helped a UK insurance business increase renewals and new customer acquisitions by 10%
How Espire and WSO2 are powering businesses to boost customer acquisitions
Presenters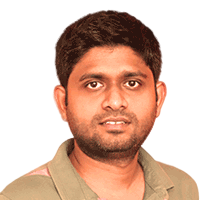 Asitha is a technical lead with WSO2. He has over six years of extensive experience in leading both the technology and customer-facing solutions for WSO2. Moreover, he's well-versed in developing and handling enterprise integration solutions.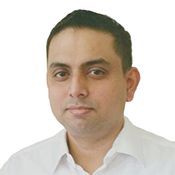 With nearly two decades of versatile experience, Keshav is a multi-faceted individual with expertise in digital transformation projects including AI/ML,DXP, CCM and others. He handles strategic and operational management within the UK and Europe in the IT space.