Identity Server on Azure: A Reference Architecture
By

WSO2 Team

|

27 May, 2020
Identity Server on Azure: A Reference Architecture
Watch Videos and View Slides
As the popularity of cloud-based deployment is on the rise, more and more organizations are moving their mission-critical workloads into cloud services. Microsoft Azure is one of the fastest-growing cloud service providers. They have gained the trust and loyalty of lots of users over the year.
WSO2 identity server is an extensible identity access management solution for implementing cost-effective identity management infrastructure. WSO2 Identity Server supports deployments on-premises, many cloud service providers and hybrid models.
This webinar will show you how you can streamline WSO2 identity server deployment on Microsoft Azure. We will discuss a reference deployment architecture that can simplify the deployment of the WSO2 Identity Server and the best practices to follow during the design of the deployment architecture and deployment process. We will further discuss how the deployment can achieve the required availability through highly available design and a robust disaster recovery plan.
Presenters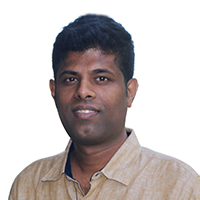 In his role, Ajanthan helps customers to architect, plan, and develop solutions using WSO2 technologies. He started his career at WSO2 as a software engineer 6 years ago and was part of App Factory team where he designed and developed an application development lifecycle management software. He also provided consultancy services to a number of WSO2 customers around the world. He has extensive interest in the open source culture and open source development methodology.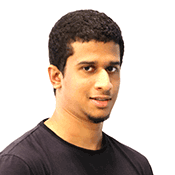 Supun helps in providing IAM solutions for customers to achieve their business requirements with the help of WSO2 Identity server. He joined WSO2 as a software engineer 3 years ago and has been a part of the IAM team since. He also has hands-on experience in deployments using bare metal servers to highly scalable deployments carried out with technologies like Kubernetes and openshift. He also helped many WSO2 customers to fine tune their WSO2 deployment, and improve database performance to achieve the maximum resource utilization of the WSO2 servers.