Moving Data Efficiently with Real-Time Streaming
Moving Data Efficiently with Real-Time Streaming
Wednesday, July 8, 2020
9:00 a.m. - 10:00 a.m. (PDT)
Moving data from one place to another is a common problem that every system has to handle. Data streaming is becoming an increasingly popular technique used for data integration as it enables to transmit data efficiently with low resource usage and, more importantly, consumers receive notifications about new data/changes in real-time.
The usage of streaming to move data, a.k.a Streaming ETL, is a new technique that is becoming popular as an alternative to traditional ETL. Traditional ETL was predominantly designed to integrate data across files and DBs. But now there are various types of data sources and destinations. Therefore, the techniques used in traditional ETL might not suffice. Moreover, now users want to see data in real-time; this makes Streaming-based ETL the only choice for certain use cases.
WSO2 Enterprise Integrator is equipped with rich data streaming capabilities. It can listen to streaming data sources as well as source events from static data sources, such as files and DBs, making it possible to treat all data sources as data streams. The solution can be used as an effective tool to move large volumes of data in a streaming manner regardless of the data source.
In this webinar, we'll explore what functionalities are offered to build robust streaming ETL pipelines and introduce the developer experience offered to build streaming apps, as well as the basics you need to know to build your first streaming application with WSO2 Enterprise Integrator.
By attending this webinar, you will be able to understand what streaming ETL is and its importance and how to build a simple streaming application with WSO2 Enterprise Integrator.
During the webinar, we will cover:
What is streaming ETL? And why is it better?
Consuming streaming data and sourcing events
Processing streaming data with stream processing
Integrating streaming data with various destinations
Building a simple streaming app with WSO2 Enterprise Integrator
Prerequisites:
Download the WSO2 Enterprise Integrator Streaming Integrator Tooling from https://wso2.com/integration/streaming-integrator/
Who should attend:
Engineers
Presenters
Ramindu is an Associate Technical Lead in the Integration team at WSO2. Prior to joining the Integration team, he worked in the Analytics team at WSO2. He has a bachelor's degree in Science (specializing in Computer Science) from the University of Sri Jayewardenepura, Sri Lanka.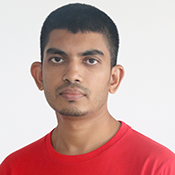 Lasantha is a Senior Software Engineer who supports the WSO2 Streaming Integrator team, which is part of the WSO2 Integration stack. Prior to joining the integration team, he worked in the WSO2 Dashboard Server, Carbon/Platform and Analytics teams. He has a bachelor's degree in Science (in Information and Communication Technology) and a postgraduate diploma in Computer Science from the University of Colombo, School of Computing, Sri Lanka.