WSO2 Connected Bathroom Manager
This was an April Fool's joke on April 1, 2015
☺
WSO2 Connected Bathroom Manager (WSO2 CBM) is a sophisticated and comprehensive solution that enables enterprises to implement more effective "swipe before you wipe" bathroom use policies. Chief Bathroom Officers and Bathroom Operations Group (BOG) members, can now easily monitor usage and take suitable preventive, evasive and corrective action as the situation demands.
By harnessing the Internet of Things and the power of event-driven analytics, WSO2 CBM can curb the growing abuse of bathroom time by employees, and regain hours of lost productivity. In addition, WSO2 CBM provides extensive monitoring of the entire bathroom and usage patterns. These include toilet seat, stall doors, air quality, water usage, sink and soap usage, Wi-Fi bandwidth and mobile data used, audio levels (verbal and other), and time elapsed, among others.
Download
Beta pack will be available soon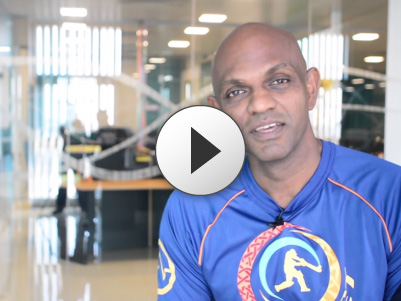 Features
Centralized Monitoring and Analytics
Accurately measure all activity with instrumented toilet stall.
Integrated WSO2 Complex Event Processor (WSO2 CEP) for real-time data analytics.
Compare typical use patterns as well as analyze over time.
Integrated WSO2 Machine Learner for predictive data analytics.
Single Integrated Dashboard
Monitor utilization of all bathrooms, in all facilities.
Automatic alerts for violation of Bathroom Optimization General System (BOGS) policies.
Advance plug-in capability
Bathroom Count Down (BCD) to facilitate compliance.
Wi-Fi Lock (WFL) to automatically block Wi-Fi access within established bathroom usage time.
Real-Time Urinalysis (RTU) to integrate corporate drug testing.
Methane Monitor & Mitigation (MMM) to measure the presence of methane and, when thresholds are reached, trigger the release of air freshener.
High Performance
Monitor high volumes of bathroom events.
Integrated WSO2 Elastic Load Balancer for high performance at all times.
Extensive Support for Open Standards
Designed to work with industry-leading systems from American Standard, Kohler, Mansfield, and Crane, and more.
Easy-to-use Special Home Edition
Extends bathroom management to the frustrated parents of teenage children who spend hours in the bathroom "getting ready."
Available in the cloud.
Integrated WSO2 Enterprise Mobility Manager (WSO2 EMM) for complete control over phones, tablets, and laptops in the bathroom.
Combined functionality of WSO2 Business Rules Server with real-time assist from WSO2 CEP and learning by WSO2 Machine Learner to customize applications.
Get Involved