Higher Education Solutions
OVERVIEW
Higher Education and Customer Identity and Access Management
From the creation of new digital platforms and introduction of online services, to the possibilities of "smart universities", higher education - like any other business - is evolving. Technology plays an important role to aid better decision-making, better coordination of users & services, and better communication with students.
Open source technology in particular offers great value in that it leads with innovation and flexibility.
WSO2 Identity Server provides its developer-centric, extensible and fully open source solution in providing seamless and secure connectivity to all students, staff, applications and systems in universities and colleges.
Why should you choose WSO2 for higher education
Customer Identity and access management (IAM) is becoming an integral part of educational institute's ecosystem with its increasing implementation. This is because providing secure and easy access helps in building trust with all users and communities.
WSO2 Identity Server is used for:
Personalized user experiences through connected identities with Single Sign On and social logins (federation) for students and faculty members - alleviating silos
Secure and high usability access to applications and systems with strong and adaptive authentication
Providing standard based IAM capabilities such as OAuth, SAML, OIDC, WS-Federation and eIDAS
Easily manage student and faculty profiles with Identity provisioning
Easy integration with all user stores (AD, LDAP, JDBC), systems and applications
Enable consent management to users through regulation compliance: GDPR, CCPA
Speedy innovation with extensible and fully open source IAM
Solutions
Ethos Identity Powered by WSO2 Identity Server
Ethos Identity provides IAM capabilities for over 500 + universities globally. The underlying technology of Ellucian's Ethos Identity is WSO2 Identity Server making WSO2 IAM one of the most trusted IdPs/ IAM providers.
Are you an Ellucian customer looking for more support?
Contact us >
WSO2 Integration Platform for Higher Education
Leverage the fully open source WSO2 Integration platform including WSO2 Identity Server, WSO2 API Manager and Enterprise Integrator for your own solution.
Want to leverage WSO2 for your university or college?
Contact us >
What more can you do with Ethos Identity?
Presenter
Prabath Siriwardena
VP of security architecture
WSO2
at ELLUCIAN LIVE, 2019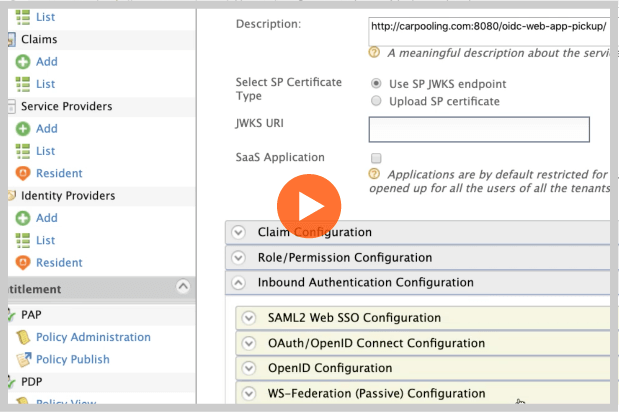 Industry Recognition
Overall leader in KuppingerCole Leadership Compass for Identity API platforms
(2019)

Industry Recognition
Identity management solutions need to address the growing number of identities associated with applications and endpoints, as well as the ability to integrate with the diversity of application and service APIs. WSO2 Identity Server provides a comprehensive and flexible solution for the modern enterprise."
Richard Hill
Advisor, KuppingerCole Analysts AG

Executive View: WSO2 Identity Server
< Previous
Next >