How APIs are Driving StubHub's Business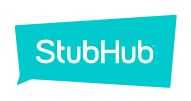 PROJECT
StubHub is one of the world's largest ticket marketplaces that enables fans to buy and sell tickets through desktop and mobile experiences. StubHub, an eBay company since 2007 (NASDAQ: EBAY), continues to lead through innovation, pioneering industry firsts such as introducing the first ticketing application, the first interactive seat mapping tool and the first live entertainment rewards program.
With over 25 million users and growing (at the time of this presentation), StubHub sells one ticket per second, gaining more than 8.5 million page views per day on average, which leads to around 300 million SQL executions per day. With around 3 million additional page views per day on mobile, a number that was to soon surpass desktop traffic, the need for StubHub to build a digital ecosystem to create an end-to-end experience for fans became paramount. This digital ecosystem would create a bigger connected community by extending users, processes and partners.
REQUIREMENT
To expand from an online marketplace for tickets to become a worldwide entertainment destination for fans, by developing an API-centric solution.
Re-architect a successfully running business around this API solution.
To build a developer community and enable partners to bring their content and services to the StubHub audience.
A scalable and agile system that could evolve to handle continuously increasing high volumes of data.
SOLUTION
StubHub uses WSO2 API Manager, WSO2 Enterprise Service Bus (WSO2 ESB) and WSO2 Identity Server to build APIs on a layer of user interfaces to create experiences. Native mobile apps are used to create a unified experience across mobile and desktop.
StubHub's internal team members publish their APIs and manage API lifecycles through the Publisher component of WSO2 API Manager.
The Store component of the WSO2 API Manager is where an API is exposed both to external and internal consumers, so they can create their applications.
WSO2 Identity Server manages user authentication, key management and JSON Web Token (JWT) assertion.
WSO2 ESB-based API Gateway routes all incoming requests and works with WSO2 Identity Server to authenticate them.
By deploying this API-centric architecture, StubHub achieved faster time to market on new and improved user experiences. Sellers benefitted with flexibility to customize their own solutions, and ability to scale to traffic from larger brokers, while buyers gained more flexibility to integrate with partners, and to extend user experiences.
WHY WSO2?
StubHub addressed their need to manage APIs across Web and mobile domain with the seamless integration of WSO2 API Manager, WSO2 ESB and WSO2 Identity Server. All WSO2 products leverage a single code base, ensuring rapid advancements within organizations with less engineering resources and integration time. Seamless and fluid integration proved to be an important feature for StubHub, since mobile is where the company sees its biggest growth.