CASE STUDY

Jewelry Chain Relies on WSO2 to Seamlessly Integrate 20 Retail Locations
US-based Jewelry Retail Chain Decreases Sales Cycle Time and Enhances Customer Engagement Using WSO2 Integration Platform
Most enterprises today seek to build and expand on real-time digital ecosystems to create compelling customer experiences. While this nurtures long-term business relationships, it also drives business growth. When a US-based retail jewelry chain specializing in engagement rings decided to focus heavily on enhancing its customer experience, the clear solution was to establish an agile service-oriented architecture (SOA) framework for seamless integration across its 20 retail locations.
The business was looking to update and sync multi-entry data in real time between its heterogeneous systems, and was in need of an integration solution that is robust, reliable, cost-effective, and scalable for future integrations.
The business today is seamlessly integrated with real-time updates across the entire chain of stores throughout the United States, with a future-proof SOA solution powered by WSO2 Enterprise Service Bus and WSO2 Data Services Server.
Facing Complexities in Integrating Customer Data
Aligning with the jewelry chain's scope of business, the company realized the best customer experience would be one of identification and acknowledgement, and of customized service. Achieving this would require a type of total customer data integration, which would in turn require the convergence of historical data and real-time data across its systems; between its custom point-of-sale (POS) application, its customer relationship management (CRM) system, and its enterprise resource planning (ERP) system.
Global enterprise application services provider and WSO2 Partner, IT Convergence (ITC), hosts and manages the jewelry chain's IT infrastructure and applications. Having decided to implement Salesforce as its main CRM system, the business consulted ITC on the best solution to integrate data with its main ERP system, the Oracle E-Business Suite (EBS). The data entry points were therefore Salesforce.com, Oracle EBS, and the store's custom POS application. Additionally, future enterprise integrations outside of the CRM integration needed to be accommodated by applying SOA best practices.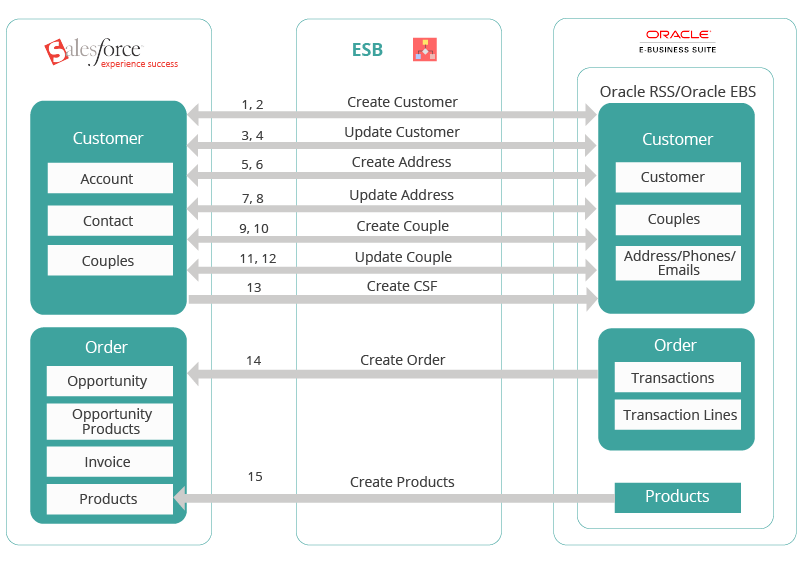 Figure 01: System architecture diagram before WSO2
Customer profiles can be created in Oracle EBS, the POS application, or SalesForce. This meant that the database resides across all three systems. Integration points encompassed customers, purchase history and products, and there was a need to accommodate bi-directional asynchronous integration of CRUD operations (Create, Read, Update and Delete) on customer data. The integration requirement was made more complex by complicated customer inter-relationships, as well as the hybrid systems in place; the Oracle EBS 'Customer' model did not map onto the Salesforce 'Customer' model. This was not all. When a purchase was made in the POS application, the resulting Salesforce 'opportunity' had to be closed out. Once the product was purchased at a retail location via Oracle EBS, Salesforce had to be updated immediately to close out that opportunity.
Low Budget Coupled With High Expectations
With the above business requirements in mind, ITC evaluated various enterprise integration software vendors to determine which solution would best address the technical demands of the project. The biggest constraint was the client's low budget, which came together with a high expectation for the solution's quality. Pricing was considered in terms of licensing, implementation, support and maintenance.
Another consideration was whether to adopt some form of cloud computing into the company's IT infrastructure. Doing so transforms it into a hybrid environment, but also brings the challenge of data synchronization in real time between different environments. There are security challenges: deciding on a common mechanism to control access and authentication, or establishing the common ground between two different security schemes. The resiliency of these environments, the extent of their scalability, and the cost to keep them up and running were also considered.
At the same time, the requirements and scope of the project kept changing. Unable to follow the traditional waterfall approach, ITC eventually settled for a Scrum agile approach to diagnose requirements. The company then went on to evaluate Dell Boomi, Mulesoft and Jitterbit, alongside WSO2. Oracle SOA was not considered due to budgetary constraints.
"We found WSO2 to be the only vendor that offers a complete, 100% open source SOA middleware stack that is able to integrate disparate applications by various vendors, with heterogeneous protocols connecting services, legacy systems and cloud systems seamlessly in an agile and highly cost-effective model," said IT Convergence Executive Director of Enterprise Architecture Brian Crowley.
With ITC's recommendation, the jewelry chain chose WSO2's integration solution, which included WSO2 Enterprise Service Bus (WSO2 ESB) and WSO2 Data Services Server (WSO2 DSS) to create the required SOA architecture.
The WSO2 Integration Solution
The business challenges faced by the jewelry store were to address the missing order history of customers and to give sales personnel a 360-degree view of each customer (orders, invoices, credit, payment, etc.) without having to log into multiple systems.
Therefore, Salesforce was customized to accommodate the complex integration challenge that ITC faced. The components ITC used in this solution were the WSO2 ESB together with the Salesforce connector and WSO2 DSS.

Figure 02: Customer WSO2 Use Case Component Architecture – Oracle EBS / Salesforce Integration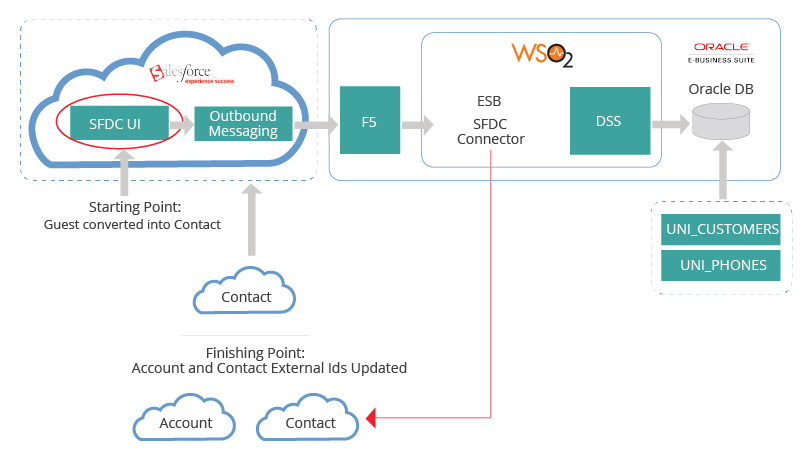 Figure 03: Customer WSO2 Use Case Data Flow – Salesforce to Oracle EBS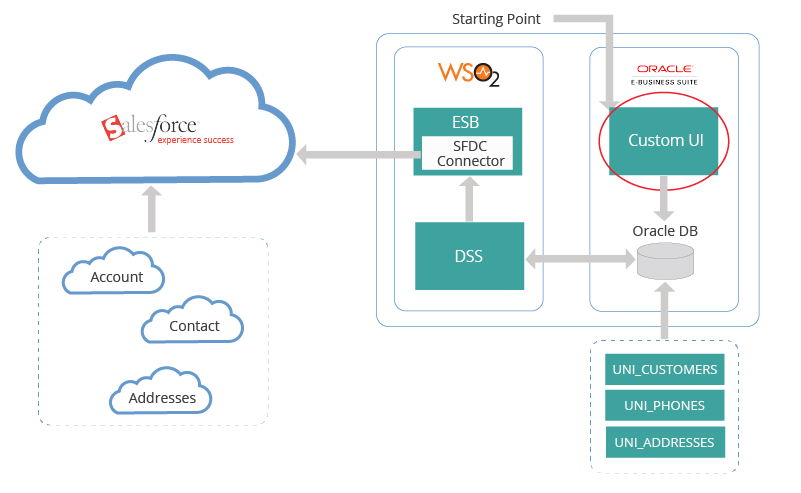 Figure 04: Data flow Salesforce.com to Oracle EBS
With this integration, customer profiles—including contact relationships, or in this case couples, contact details, email addresses, new customers, customer updates, updates to couples' relationships—had to be maintained and transferred from Salesforce to Oracle EBS.
When a new relationship was established for a new customer, Oracle EBS generated a relationship ID, and once that was created, it had to be transferred back to Salesforce for mapping of the records. So all components that were created in Oracle EBS had to be transferred to SalesForce. Once Salesforce created an ID for the set of information, it was updated in Oracle to maintain consistency.
ITC created the implementation and architecture strategy based on SOA best practices. Key to this approach was designing and implementing the Canonical Data Model and Error Handling Module. ITC implemented the WSO2 integration code into production, installed all the infrastructure and software setup for test and production instances, and underlined the database implementation.
Anticipating Growth and Planning for the Future
Today, the jewelry retail chain has a CRM system that is fully synchronized with its other key applications, avoiding double entries and duplicated data across all systems. The resulting shorter sales cycle means an enhanced customer store experience, increase in overall efficiency, and stronger sales win rate. This has paved the way for the jewelry chain to achieve more accurate sales forecasting and revenue growth.
"A product like WSO2 ESB provides you with not just good tooling but a lot of connectors and adapters as well, which made it much easier to get this type of project off the ground, without reinventing the wheel," Crowley said. "We went into this looking for the best tools for our customers, and we were blown away by what we could accomplish with WSO2 products."
Future plans involve expanding the integration to include an order management application, an external ecommerce application, and a vendor portal.