CASE STUDY

Federal Traffic Agency Use Case Shows How Rolta iPerspective Software and WSO2 ESB Enable Integration and Sharing of GIS and Enterprise Data Across Disparate Systems to Facilitate Decision-making
Geographic information systems (GIS) based integration systems enable enterprises to integrate different specifications on a physical location. This data is used to produce informed decisions on public and private investments in infrastructure and services, as well as more effective and timely responses in emergency situations. However, organizations frequently need to overcome common data sharing and integration challenges to fully leverage these benefits. Rolta, a leading provider of innovative IT solutions for many vertical segments, has been at the forefront in addressing this GIS challenge.
Combining the Geospatial products, solutions & consulting expertise along with iPerspective™ enterprise suite, Rolta has been helping organizations in the geospatial arena to adopt service-oriented architecture (SOA) technologies and best practices to share information from different data sources, integrate disparate systems, and future-proof their IT investments.
More recently, Rolta has developed connectors to create a cost-effective and maintainable solutions using iPerspective™ Enterprise suite by leveraging on the integration and transformation capabilities of WSO2 ESB. For example, through a combined iPerspective-WSO2 ESB solution, a federal traffic agency now has immediate access to GIS information to help analyze crimes and accidents.
The GIS Integration Challenge
For more than 25 years, Rolta has delivered projects tailored to the needs of specific industries in more than 40 countries, including federal and state governments, defense and homeland security, utilities, process, power, financial services, manufacturing, retail, and healthcare. These include geospatial solutions that help organizations maximize the value of their GIS investments and legacy systems by enabling cross-functional integration and unlocking hidden information to create additional business and operational intelligence.
The GIS solutions typically combine Rolta's geospatial software, such as Geospatial Fusion, Geo Business Intelligence (BI), and Geo Assets, with the core technologies for enterprise integration and cloud enablement provided by the Rolta iPerspective platform. Key iPerspective product suites in these implementations include:
Rolta iPerspective Integrate is an enterprise Integration suite which integrates disparate systems using Service Oriented Architecture. It enables integration of diverse system using various messaging formats (asynchronous, synchronous, discrete etc.) Moreover, it has be ability to schedule and monitor high volume, event based integration transaction processes using a grid based distributed architecture. It also help in chaining multiple system which are includes in solve a specific business problem.
Rolta iPerspective Secure helps to secure and audit enterprise applications. It helps you to provide customized solution for the security need of an enterprise. It provides single sign-on by integrating the API management system and managing other audit-related tasks, such as generating multiple reports.
Rolta iPerspective Data enables you to fetch real-time and/or historical data from operational network of an industry without compromising on security. The features performing complex computations on large dataset and distributed data storage using the latest technologies to generate business analysis with location based co-ordinates.
However, Rolta GIS solutions also incorporate each client's custom data, which is maintained in a range of data management systems, from standard relational databases to big data systems, such as Oracle Exalytics and SAP Hana. As a result, Rolta recognized that adding an open enterprise service bus (ESB) could simplify the integration and transformation of data from disparate systems.
"We believe in providing a blend of core competencies, subject-matter expertise and Rolta intellectual property. At the same time, we don't believe in re-inventing the wheel," said Rolta iPerspective Enterprise Suite Product Manager Vinod Ninan. "That is why we saw an opportunity to address some persistent GIS integration issues through the integration of iPerspective with an ESB to provide cost-effective and maintainable custom solutions."
Choosing the Right ESB
Rolta explored both open-source and commercial solutions which could best meet its specific requirements, such as the ability to adapt to meet a company's requirements around the Extensible Stylesheet Language Transformation (XSLT) of SOAP messages.
"While some of the options that we considered seemed comprehensive, there were gaps in terms of integration with our iPerspective product suite, and the costs were steep as well," recalled Rolta Senior Security Architect Karun Chennuri.
WSO2 ESB appeared to be the right fit. Not only was it fully open source, but WSO2 ESB also supported a range of industry standards, such as SOAP, World Wide Web Consortium (W3C) WS-* specifications, REST, which would help the company with integrations in its iPerspective product suite. Additional advantages they saw included:
The simplicity of the user interface (UI) and the configurability of WSO2 ESB, which minimized the need for programming.
The support for non-blocking IO and a streaming XML parsing design, enabling WSO2 ESB to scale as much as needed while maintaining high throughput and availability.
The flexibility of the component-based, cloud-enabled WSO2 ESB architecture, providing the ability to support both Rolta's current and future needs.
"We've been able to leverage the rich features of the WSO2 ESB stack to provide customized solutions by wrapping it with Rolta products," said Chennuri. "It's a lightweight ESB and easy to plug in with other application servers, such as JBoss."
Once Rolta selected WSO2, the company was able to develop a solution for integrating WSO2 ESB and iPerspective within two weeks.
"The documentation and support for WSO2 ESB, participation in the forums, and even the stack overflow really reduced the learning curve for us," Chennuri recalled. "Every time we posted questions on the forums we would get light-speed answers. We were able to move our project forward so quickly. It simply amazed us."
GIS Integration in Practice: Federal Traffic Agency
One of the first Rolta customers to deploy a solution combining WSO2 ESB with Rolta's software and services is a federal traffic agency that uses a legacy GIS system to make real-time decisions when analyzing crimes and accidents.
The customer wanted the system to display attribute information such as street name, time and date, address, and driver's age at the click of a button. Since the real-time attribute information was sourced from third-party Web services, the system was only able to send specific SOAP requests. Moreover, it could only comprehend specific SOAP responses because third-party Web services contained advanced security and non-flattened WSDL formats.
At the same time, the legacy GIS system was unable to consume third-party Web services because it followed its own standards and had schema definitions to publish the Web services. Therefore, the customer was unable to obtain the attribute data it required.
"The main challenge," observed Chennuri, "was to successfully mediate the request from the GIS system to an appropriate third-party Web service with the use of technology."
SOA Provides Secure Access to GIS Data
In crafting a solution to meet these challenges, Rolta wanted the GIS system to be able to enroll data sourced from different vendors, using varied formats and policy definitions, into a single, standard format.
The solution is a SOA anchored around the integration of WSO2 ESB and Rolta iPerspective. WSO2 ESB enables the GIS system to connect to a suitable proxy gateway that is exposed through Rolta iPerspective, and the proxy drives through the mediation layer to the third-party Web service, serving as the endpoint.
The advantage of this integrated solution is that the specific SOAP request sent through the legacy GIS system is mediated through the use of XSLT by the ESB, and is transformed into a request that the Web service endpoint can understand.
"We used WSO2 ESB transformation and mediation, in collaboration with Rolta iPerspective, to successfully mediate the request from the GIS system to an appropriate third-party Web service," Chennuri explained. "The integration enables the request and response to be successfully processed, thereby meeting the customer's requirements."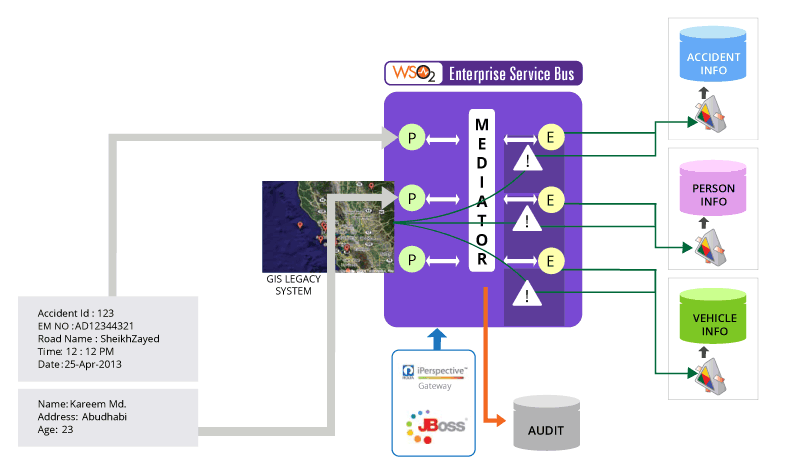 Figure 01: Federal Traffic Agency Solution Architecture
Integrated System in Action
Now when the federal traffic agency needs details about a person who has been in an auto accident, it will attempt to source this information from a Web service that is developed using Rolta iPerspective Service Builder. This Web service will accept the individual's identity as the input and provide attribute information, such as his or her social security number. Given the sensitivity of this information, it will have a security policy definition, which is username and token-based.
It also has a schema definition inside, that affects the module. This schema definition will point to different URLs and, in the current state, the GIS system will not be able to enroll this Web service. However, the integrated system offers a proxy service that can invoke the third-party Web service.
To generate the proxy Web service, the user Rolta iPerspective Gateway UI registers the Web service as a link, and creates a new proxy service by providing the request and response XSLT. From there, the request from the GIS system will be transformed into a format that can be understood by the third party, and the response from the third party will be transformed into a format that is understandable by the GIS system.
"With the GIS system, a user can click on a tab to locate one of the accidents and then click on an external Web service to make it into a WSO2 ESB proxy, which in turn obtains information from the third-party Web service, such as the age of the person involved," Chennuri observed. "It is an example of the powerful integration and ease of use enabled by deploying WSO2 ESB with iPerspective."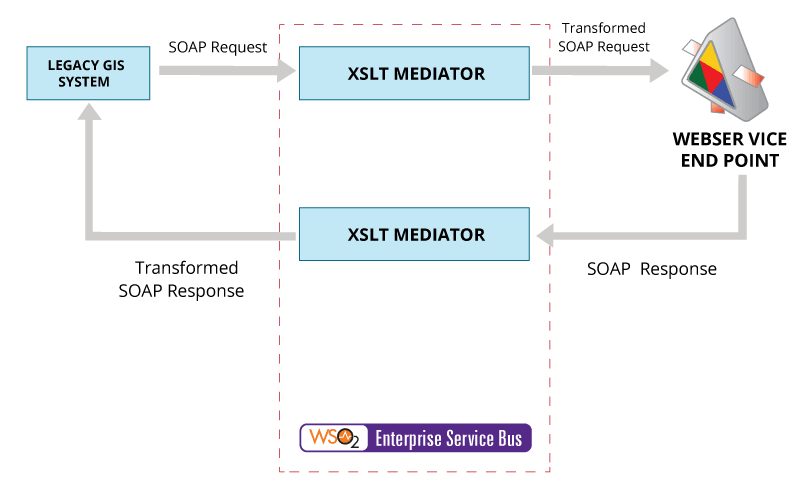 Figure 02: Federal Traffic Agency Solution Workflow
Rolta Continues WSO2 Partnership in Solving GIS Challenges
With the WSO2 ESB and iPerspective integration in place, Rolta has carried out several similar GIS integration-related projects.
For example, a city planning authority relies on an integrated Rolta-WSO2 solution to SAP Business Objects pull real-time data from various intersections across the city using disparate Web services and analyze it.
Ninan noted, "Our partnership with WSO2 has helped us enhance our enterprise suite to support the GIS integration demands of our clients. Equally important, it is helping these enterprises to adopt a SOA that will allow them to continue leveraging the latest GIS technologies while futureproofing their IT investments."