The NEXEN API Program at BNY Mellon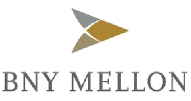 Company:
Bank of New York Mellon (BNY Mellon) Corporation
Industry:
Banking and Finance
PROJECT
The Bank of New York Mellon (BNY Mellon) is a US-based worldwide banking and financial services corporation. As the world's largest custodian bank, BNY Mellon runs a set of systems that track up to USD 30 trillion worth of wealth globally through investment management, investment services and wealth management. In perspective, that is about a quarter of all the world's wealth of private assets, assets under management and assets under custody and/or administration.
Today, BNY Mellon is at the forefront of digitally transforming the financial services industry. The BNY Mellon Innovation Center operates a private cloud out of their own data centers, and has about 900 projects going on at any moment in time, run and managed by a 13,000 strong team. The result is the NEXEN digital ecosystem, involving employees, customers and partners, enabling the industry to keep moving in the same velocity, ability and agility as technology itself.
REQUIREMENT
To implement the most modern microservices based platform and architecture for the NEXEN digital ecosystem.
To ensure that there is a modern REST API available to interact with software systems, and allow people to consume these services.
To empower smaller teams to carry out a given functionality, so that overall the BNY Mellon cloud is kept up-to-date and modern as possible.
SOLUTION
WSO2's API management solution enabled the NEXEN engineers to work with the code, understand its behaviour, so that the system retains the ability to accept new technologies, collaborate and adapt.
WHY WSO2?
BNY Mellon believes that open source is the future of enterprise collaboration, and the basis of digital evolution, and is therefore the focal point of the organization's drive for digital transformation. WSO2's API management solution was chosen because it is 100% open source and aligns with the vision BNY Mellon has for the evolution of the NEXEN digital ecosystem.
LEARN MORE
For more detailed information on BNY Mellon's NEXEN API program, view Managing Director and Head of BNY Mellon's Innovation Center, Michael Gardner, speaking at WSO2Con USA 2015.