Enhancing Customer Experience with Identity and Access Management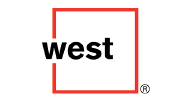 Industry:
Telecommunication
PROJECT
Headquartered in Omaha, West is a leading provider of technology-driven communication services, serving clients in a variety of industries including retail, finance, public safety, education and healthcare. They are the world's largest provider of conferencing and collaboration solutions, facilitating approximately 167 million conference calls a year.
West has been operating in this industry for the past 30 years, and quite commonly, have many solutions that are siloed and distributed. Connecting all these solutions was a major challenge they needed to address to be able to provide a holistic experience to their customers. This meant dealing with and managing various different identities that belonged to many different customer portals, centralizing user identities to a single user portal, and creating an efficient identity and access management system.
REQUIREMENT
Connect all of West's solutions to create a seamless customer experience.
Reach out to customers through their preferred channels be it web, mobile, SMS, or email.
Have a single identity for customers so their activity can be tracked easily.
SOLUTION
WSO2 Identity Server was used as West's identity and access management solution.
It was used to introduce a relationship hierarchy between the parent tenant and child subtenant. It was also used for multi-tenancy.
A secondary level of security was introduced, which asked for and stores the answers to five security questions.
They also defined permissions and roles for products and users.
WSO2 Identity Server provided single sign-on and federation for users in order to provide a seamless experience.
It allowed employees to mimic a user and see how they perceive the portal.
It also enforced password policies set by tenants.
WHY WSO2?
WSO2 fulfilled several of their requirements out-of-the-box, especially support for various protocols such as SAML, OAuth2, OpenID, and WS-Federation and support for heterogeneous multiple user stores. Because WSO2 offers a 100% open source platform they could easily extend the product and customize it for any features that it didn't already have, making it the perfect solution for West.
LEARN MORE
This is an excerpt from WSO2Con
For more information on how West Interactive used WSO2 technology to enhance their customer experience, you can view the WSO2Con USA 2017 presentation by Pranav Patel, vice president of systems development at West.