The Role of Enterprise Integration in Digital Transformation
By

Dinusha Chandrathilake

|

15 Mar, 2017
The Role of Enterprise Integration in Digital Transformation
Wednesday, March 15, 2017
09:00 AM - 10:00 AM (PDT) Every enterprise has a multitude of existing systems that perform critical functions, including on-premise as well as cloud solutions. Integrating data and services across these systems is critical for an enterprise to successfully implement its digital transformation efforts by way of enabling the organization to offer APIs that provide critical business functions to new markets. Therefore, most often than not, enterprise integration is at the heart of any organization's digital transformation strategy.
This webinar will focus on the role of integration in digital transformation and discuss how WSO2 Integration meets key requirements in this space. It will discuss the following areas:
Overview of enterprise integration: The past, present and future
Integration service: Is it an anti-pattern in future enterprise architecture?
Integration beyond the ESB: Integrating services, systems, data and identities
The role of integration in microservices, Internet of Things (IoT) and APIs
Redefining the developer experience
Hybrid integration: On-premise, integration Platform as a Service (iPaaS) and iSaaS
Presenter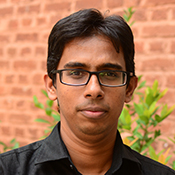 Kasun is a key member of WSO2's architecture team that drives development efforts of WSO2 integration platform. Previously, he was involved in developing WSO2 Enterprise Service Bus as a product lead of WSO2 ESB and he has authored the book, "Beginning WSO2 ESB". He is an elected member of the Apache Software Foundation and a Project Management Committee member and a committer for the Apache Synapse open source ESB project. Kasun has provided technology consulting on numerous customer engagements by helping to successfully design and implement solutions for integrating Web Services, REST, SAP and various other technologies.