Deployment Patterns in WSO2 Enterprise Integrator
Deployment Patterns in WSO2 Enterprise Integrator WSO2 Enterprise Integrator encompasses a plethora of integration capabilities packaged into a single product. For real-world deployments of WSO2 Enterprise Integrator, these capabilities or profiles need to be properly architected based on your requirements. From our experience with customer requirements, we have identified common and reusable deployment pattern for WSO2 Enterprise Integrator.
In this webinar we will
Explore these common WSO2 Enterprise Integrator deployment patterns
Help you identify the most suitable pattern for traditional and modern integration requirements
Presenter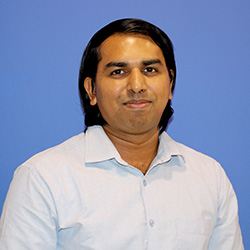 Chanaka was leading the WSO2 Enterprise Service Bus product before he joined the Ballerina team where he contributes to the development of the core runtime features. With more than 9 years of industry experience in different domains like telecommunications, embedded systems, mobile application development, SOA, and MSA, he continues to contribute to the development of products at WSO2. He has been engaged with several customers related to banking, insurance, retail, education, and hospitality, among others. He has also authored several articles/blog posts about the WSO2 platform's capabilities as well as SOA and MSA.