Migrating to WSO2 Enterprise Integrator 7
Migrating to WSO2 Enterprise Integrator 7
Thursday, March 26, 2020
10:00 a.m. - 11:00 a.m. (GMT)
Modern integration is moving towards cloud architecture. WSO2 Micro Integrator is the cloud-native configuration driven variant of the industry-proven ESB profile of the WSO2 Enterprise Integrator runtime.
This webinar will discuss,
Evolution from WSO2 Enterprise Service Bus, WSO2 Enterprise Integrator to WSO2 Micro Integrator
Differences between WSO2 Enterprise Integrator and WSO2 Micro Integrator
Benefits of moving to WSO2 Micro Integrator from WSO2 Enterprise Integrator 6.x
How to migrate from WSO2 Enterprise Integrator / WSO2 Enterprise Service Bus to WSO2 Micro Integrator
Presenters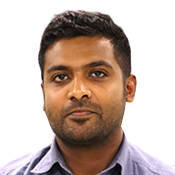 Milinda is an Associate Technical Lead in the Integration team at WSO2. , He has consulted and trained customers and partners on WSO2 Enterprise Service Bus and WSO2 Business Process Server. He has a bachelor's degree in Computer Science from the University of Colombo School of Computing, Sri Lanka, a bachelor's degree in Electronic Engineering from Sheffield Hallam University, UK and a masters degree in Applied Electronics from the University of Colombo, Sri Lanka.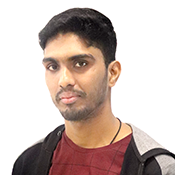 Nirothipan is a Senior Software Engineer in the Integration team at WSO2. He hasa bachelor's degree in Electronics and Telecommunication Engineering from the University of Moratuwa, Sri Lanka.