Building on WSO2 for a Comprehensive Healthcare Solution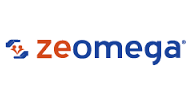 PROJECT
ZeOmega is a market-leader in population health management solutions. ZeOmega, founded in 2001, has successfully served more than 25 clients collectively providing services for over 30 million individuals across the United States.
Jiva, a solution created by ZeOmega, is the only end-to-end population health management platform that offers interoperability, analytics and workflows in a robust, scalable and highly configurable manner. It collects, aggregates and analyses patient data from various healthcare organizations. It enables collaboration among various stakeholders in the care continuum such as physicians, administrators, and pharmacists, to provide holistic, patient-centered care management while reducing cost and improving clinical outcomes.
REQUIREMENT
To create an API framework that exposes all Jiva services through APIs by leveraging the existing business logic to provide a healthcare solution to external applications and third-party vendors.
To seamlessly integrate with internal and external systems in the healthcare industry.
To reduce the IT burden and cost of having to deploy multiple systems for varying needs (extract, transform, load for batch processing of flat files, and RESTful or SOAP Web services for real-time processing).
SOLUTION
With WSO2 API Manager, ZeOmega exposes Jiva's already existing business logic and services as APIs.
WSO2 API Manager provides comprehensive security by authenticating, authorizing and controlling access to all these APIs.
WSO2 API Publisher allows users to create, deploy, publish and retire APIs while providing complete API lifecycle management
WSO2 API Store provides a central place for users to browse and subscribe to APIs.
WSO2 Enterprise Service Bus was used to create a common mediation layer that performed data validations and provided out-of-the-box mediators for various enterprise integration patterns and data transformations (such as XML to JSON and back).
WHY WSO2?
ZeOmega addressed their need to expose all their services through APIs and provide seamless integration across systems through the combined use of WSO2 API Manager and WSO2 Enterprise Service Bus, all while maintaining high performance, availability and configurability. WSO2's 100% open source products allowed them to benefit from the low cost of ownership and provided them with the flexibility to modify the code and create an innovative end-to-end population healthcare management solution. They are also planning to expand on their solution with WSO2 products by moving away from a monolithic system to a platform with reusable components that include analytics capabilities.
LEARN MORE
This is an excerpt from WSO2Con.
For more information on how ZeOmega built a population health management solution with WSO2 you can view the WSO2Con Asia 2016 presentation by Praveen Doddamani and Harshavardhan Mohanraj, technical leads at ZeOmega.